In order to stand out, you must do everything from music creation to promotion right. With "Getting on the Charts! How to Get Heard On SoundCloud Instantly" you'll get your music noticed and on the charts!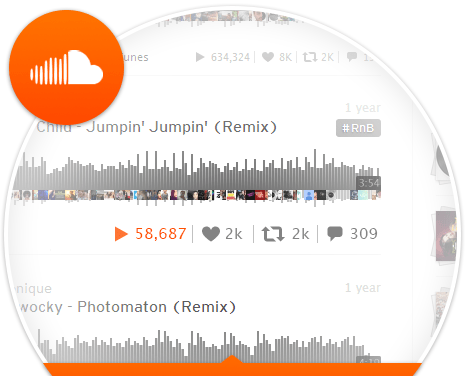 SoundCloud is known for giving individual artists the space required for creating music and getting heard. However, like any other social platform, the competition on SoundCloud is tough as musicians are trying to make a name for themselves.
In order to stand out, you must do everything from music creation to promotion right. Before you head over to PR agencies or labels, keep in mind that it's your music, and you're actively responsible for marketing it.
Below, we discuss how you can use SoundCloud's built-in tools and marketing tactics to actually get heard on the platform and kickstart your music career.
Tips to Promote Your SoundCloud Music
If you want to amplify your success on SoundCloud, the first thing you need to do is to be heard. That's only possible if your music is discoverable.
Tag Your Tracks
Let's say you make country music. How will country fans find you on SoundCloud? The best way to get discovered is to add tags to your tracks.
If you have a country tag on your track, SoundCloud will show your music when someone searches for country music. The more precise your tags are, the more discoverable you'll be.
It's important to be honest with your tags. If you're making country music, use relevant tags instead of tagging other popular genres in the hopes of being found.
If you want to make your music easier to discover, add only one genre to all your tracks. If you're adding different genres, your track will be difficult to find.
Use Waveform
People who listen to your music can comment on your waveform, but they shouldn't be the only ones using this feature. You should also comment on the waveform.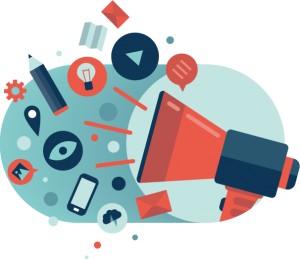 In fact, you can use it to tell a story about your music. Tell your fans the whole process that went behind this track. You could also ask them for feedback.
For instance, if you're unsure about a certain part in your song, add a comment there, asking your fans if they like the beat or not.
Engaging with your fans will also give you a better idea of the kind of music people want to hear.
Buy Link
Sure enough, likes and plays can satisfy you, but they don't pay the bills. Fortunately, SoundCloud allows you to add a 'Buy' option to your song.
If you're using a Pro account, you can also change the text to anything, such as Donate or Stream on Spotify. You'll be surprised to know how many fans want to support your music.
Boost Tip: Consider one of our SoundCloud services to get your presence started instantly.
Focus On Album Art
While you strive to get the music right, make sure the album art is just as good. It's what represents your track, so it must mirror you and your music.
Moreover, when you share the track on Facebook, the album art will be there too. So, it must be appealing and on-brand for your music taste.
Grow Through Your Existing Audience
Use your existing audience to get more people to listen to your music. A lot of people hear about new songs from their friends and family. So, make sure that your music is good enough for your listeners to share it with others.
Also, search for SoundCloud channels that can repost your music to larger audiences. These sources could be:
Artists who have huge audiences

Repost channels

Playlisters

Collectives and labels

Promotional channels
Besides SoundCloud audiences, you should also focus on people from other platforms who might be interested in your music. Make sure you leverage YouTube channels, hype machines, blogs, Spotify playlists, and influencers.
Suppose an influencer uses your song as the background in one of their styling tips. Let's say this said influencer has three hundred thousand followers on Instagram. That means thousands of people will hear your song, and a fraction of them are likely to search for you on SoundCloud.
Nowadays, many tracks are getting popularity through TikTok. So, don't ignore off-site channels when promoting your Soundcloud music.
The key is to look for sources that are suitable for your music. If a certain influencer or Spotify playlist is not a good fit for your tracks, you shouldn't waste your time on them.
Share Your Music Privately
Before releasing your tracks publicly, share them privately with collaborators or other outlets, such as radio stations. A private link personalizes your music, giving it an exclusive touch.
To send a private link, upload your track. Then, set it to private and save it. Go to your profile and share the private track of your choice.
You'll get a private share URL for the song.
If you want to share your new album privately, you can also get the URL for an entire playlist. Even better, SoundCloud lets you reset this link to make it time-sensitive.
Edit The Audio
Even after you've posted a track, you might not like how a particular part sounds. You can change the audio in SoundCloud Pro any time you want.
The best part about this is that you do not lose the comments, likes, and plays even after changing the audio and uploading it again. It's the perfect option to tweak your songs after getting feedback from your audience.
Share Others' Music Too
If you want other artists to repost your music, you should also be prepared to share theirs. Make a habit of reposting tracks from artists who make similar music as you.
Not only is it a humble move, but it's also a way to increase your chances of being reposted by other artists with a higher following. Like any other platform, SoundCloud is also a community, so you should play your part in other people's success too.
Conclusion
You might have made the most banging track of the century, but what's the point of it if no one is listening to it? That's why it's crucial to build an audience on SoundCloud – a group of people that shares your music on other platforms and gives you consistent feedback.
With the tips shared in this guide, and a boost from our SoundCloud services, you can quickly raise your bar on SoundCloud and soon be discovered by the masses.