Why would viewers watch your channel out of the 29 million others on YouTube? Follow the "6 Must-Dos to Build Your YouTube Channel" and you'll give them a reason to.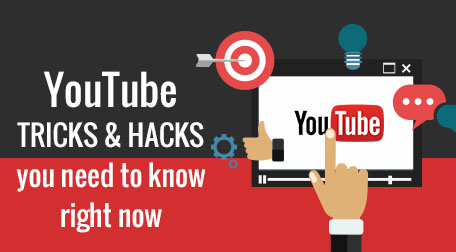 Despite Instagram and Facebook releasing features like Lives and iGTV, YouTube still remains the video streaming giant. Thus, it's understandable why every content creator and brand wants to build their YouTube channel.
YouTube is hugely popular, and we can confidently say this because the platform gets two billion monthly users. How you appeal to these users depends on how well you've optimized your channel.
In this guide, we discuss some ways to build your YouTube channel and share your ideas with the abundance of people the platform has to offer.
Proven Ways to Grow Your YouTube Channel
Previously, people were only using Google to search for answers to their queries. Today, YouTube is being used for the same purpose. In fact, you'll find YouTube videos in Google search results too.
But how do you make your video rank and appear in the viewers' recommendations? Here are some tips.
Insert Call to Action
It's as simple as that. Ask your audience for engagement, and in most cases, they'll comply. When watching YouTube videos yourself, you might have wondered why people always remind the viewers to like the video and subscribe to their channel.
That's because viewers don't always remember to do these things.
If you merely remind them in the video and the description, there's a higher chance of people commenting, subscribing, and liking your videos.
You can also add links to your other videos to direct the viewers to related content. As a new channel, there's no shame in asking people for engagement. After all, you're providing them information or entertainment in return.
Try Live Streaming
Live streaming might not work for every kind of channel but if it's suitable for your content, make sure to leverage it.
If you're a brand, use Live streaming to showcase your new collection or respond to the audience's queries. Likewise, artists can use Live Streaming to show the viewers their artistic process.
Here are some ways to reap the full potential of Live Streaming:
Webinars: Informational channels can hold webinars about topics that their viewers might be interested in.

Live Tutorials: If you're an artist or a crafts channel, you can give your audience a live tutorial, allowing them to ask you questions along the way.

Q&A Session: Media channels can hold such sessions, introducing the audience to their favorite celebrities.

Product Demonstrations: Such a Live Stream can be beneficial for brands that might want to give the viewers a peek into their new collection.
Keep in mind that live streaming isn't as smooth as other forms of content. You might face Internet problems somewhere along the way or be blank to a question asked by someone.
However, this organic nature of the content is the reason behind it being so compelling. People love the rawness, and that's what live video gives them.
Collaborate With Other YouTubers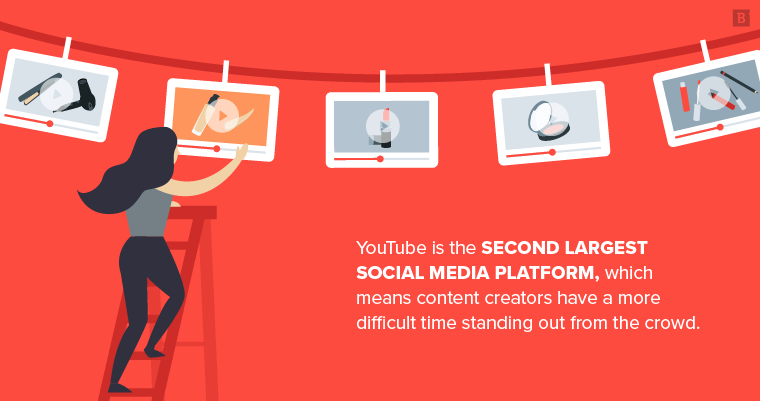 Collaborations are a remarkable way to increase your reach and grow your audience. When you collaborate with a brand or a YouTuber, you're introduced to their audience. So, you can expect an influx of visitors from these channels.
More importantly, it's highly likely that these people will subscribe to your channel since they're already following someone who makes content like you.
However, the trick here is to find the right person or brand to collaborate with.
Essentially, you want to work with someone who is in the same niche as you or makes similar content. If you share similar passions, the collaboration will seem authentic rather than coming off as forced.
Engage With The Viewers
The YouTube comment section can be a ruthless place, but you should learn to ignore the negative comments unless they include constructive criticism.
Engage with your audience by responding to their comments. You can also increase engagement by asking questions in your videos.
For instance, if you're a fashion influencer, ask your audience which styling tips they might want to see next. Likewise, cooking channels can ask their audience about the recipes they want to see on the channel.
Another tactic some YouTubers use to enhance engagement is picking a top comment. Basically, you tell your viewers to comment on your videos. Then, you give a shoutout to the best comment in the next video.
Promote YouTube Content On Social Media
Your social media following is an asset that you can use to give your YouTube channel a boost. Post about your YouTube videos regularly on your social media handles.
For example, Instagram has a Swipe Up link feature in its stories for accounts with a following of more than ten thousand. You can add a link to your YouTube videos in your Instagram stories, directing the audience to the other platform.
Similarly, you can promote your YouTube content on Twitter, Facebook, Pinterest, and Tumblr.
To get your social media audience interested, post snippets of your YouTube videos. For example, you can post a one-minute clip from your YouTube video on your Instagram account, convincing people to watch the full video on YouTube.
Work On Thumbnails
Thumbnails have a significant impact on your video's appeal since they're the first thing someone notices. Also, if your video is being displayed as a recommendation in the sidebar of another video, the viewer will only see the thumbnail initially.
So, it should be appealing enough to force the viewers to click on your video even without reading the description. It's very easy to create video thumbnails on free platforms, like Canva. Here are some helpful tips:
Don't use a tacky font unless it goes with the vibe of your video.

Choose an appropriate background color. It should blend in with the rest of the thumbnail rather than being in-your-eyes bold.

Include text from the title in your thumbnail.

If you're putting your own picture in the thumbnail, accompany it with text or icons.

Make sure the design is optimal for small screens – phones and tablets – as well.
Conclusion
For some people, YouTube is a medium to express themselves and share their passion with the world. For that, having a significantly-sized audience is crucial.
Make your content interesting, viewer-centric, and discoverable to gradually but surely build an audience on the platform.